Below are a few of our favorite places to shop for wedding items! These are all link through affiliate codes which means we get a portion of any purchase you make. For more deals, check out our Deals and Discounts sheet (for clients only) which includes discount codes and other amazing opportunities!
Amazon is the best way to register for your wedding! You can get just about anything on it and you have the option to add in items from other websites!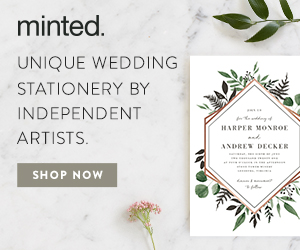 Minted offers the most beautiful custom invitations and they offer free envelope addressing for invitations which is a total life saver!
For an amazing selection of wedding favors and decor items, we use My Wedding Favors.
Sometimes picking out certain items for a registry is really hard. A gift card registry is the perfect way to guarantee you'll get exactly what you need!
Zazzle offers so much and is our go to site for creating seating charts and other fun things to create the overall feel of a wedding.