We are happy to offer our clients access to our inventory of decor items.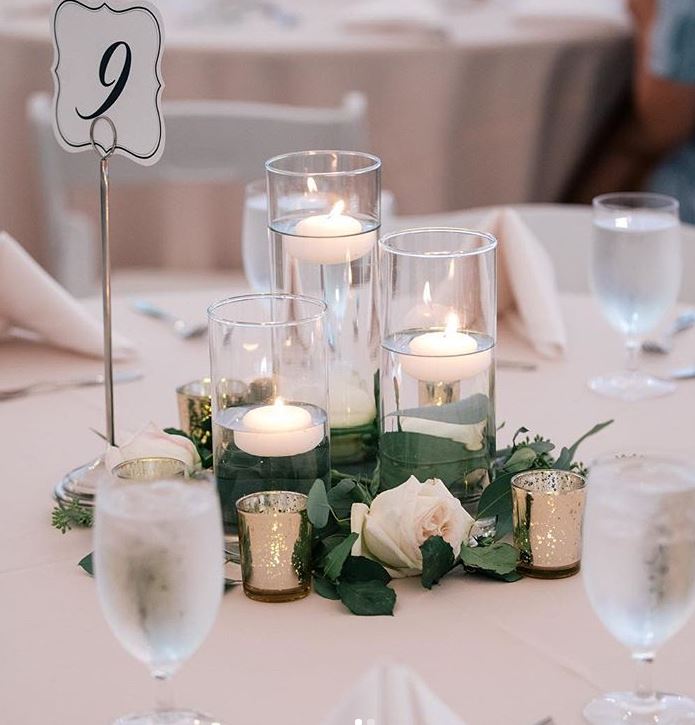 We offer three heights of vases for use in centerpieces or other decor. Vases fit a 3.25″ LED candles along with up to a 3″ floating candle.
7.25″ vase – $1.00
9″ vase – $1.00
10.25″ vase – $1.00
We also offer floating candles for $0.65 each in 2″ white. These candles will burn for 4-5 hours and come in white.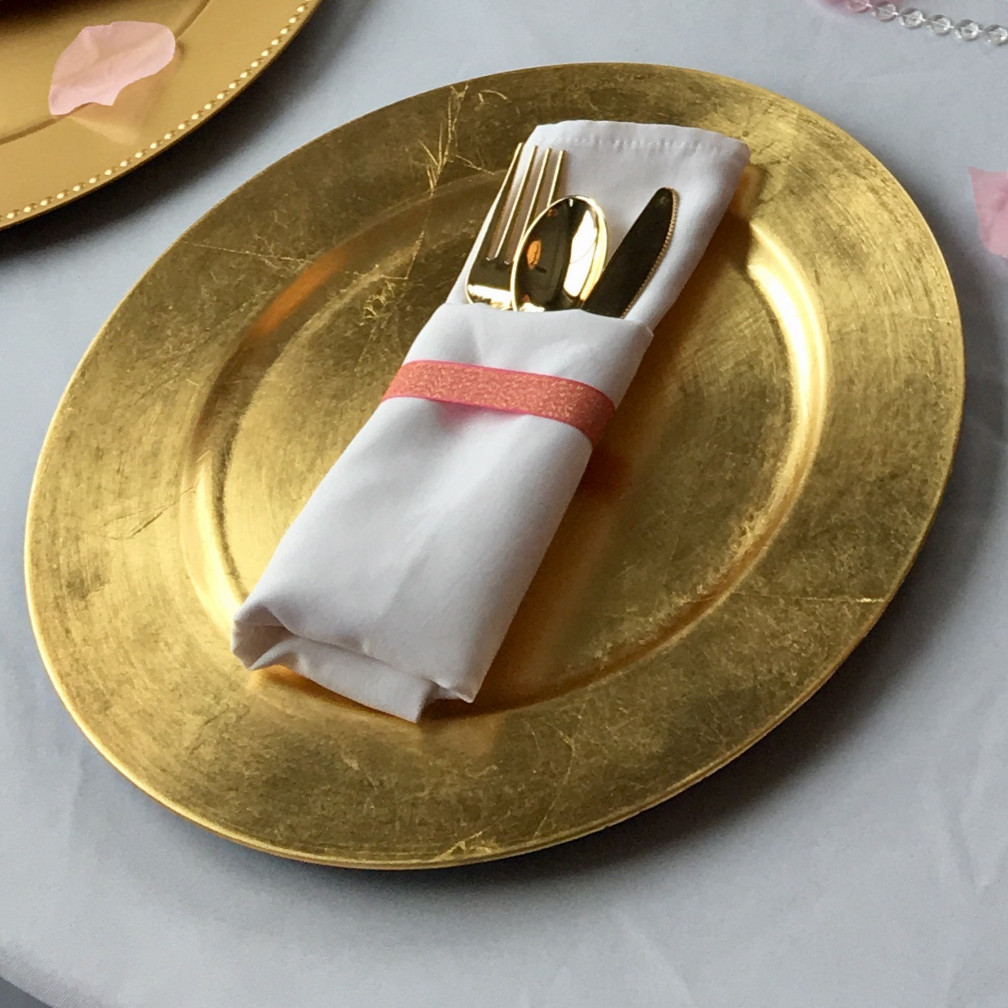 Gold chargers add a touch of elegance to any event! We especially recommend having them if plates will be stationed at the buffet, rather than being pre-set on the table.
We also offer silver chargers!
Chargers are $0.75 each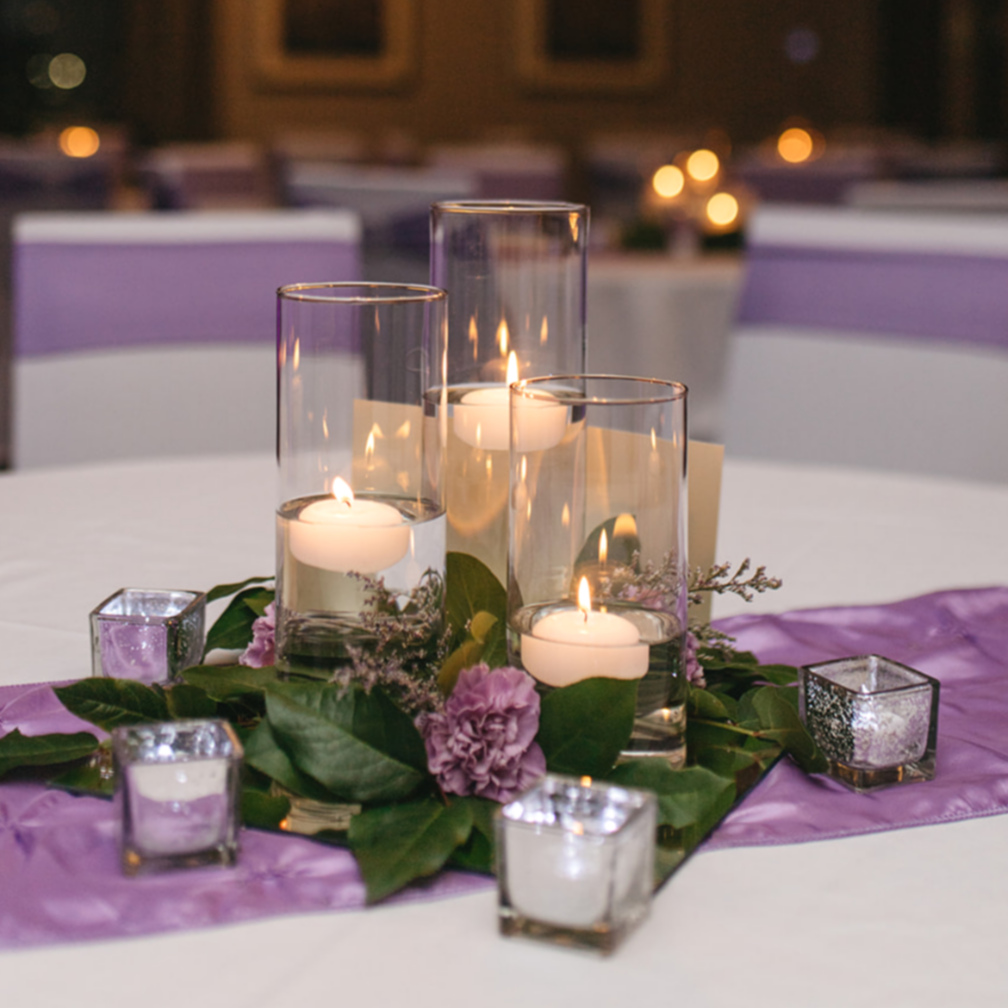 Silver mercury votive holders – $35 for a set of 60
Rental includes use of white or yellow light LED candles or 6 hour real tealights.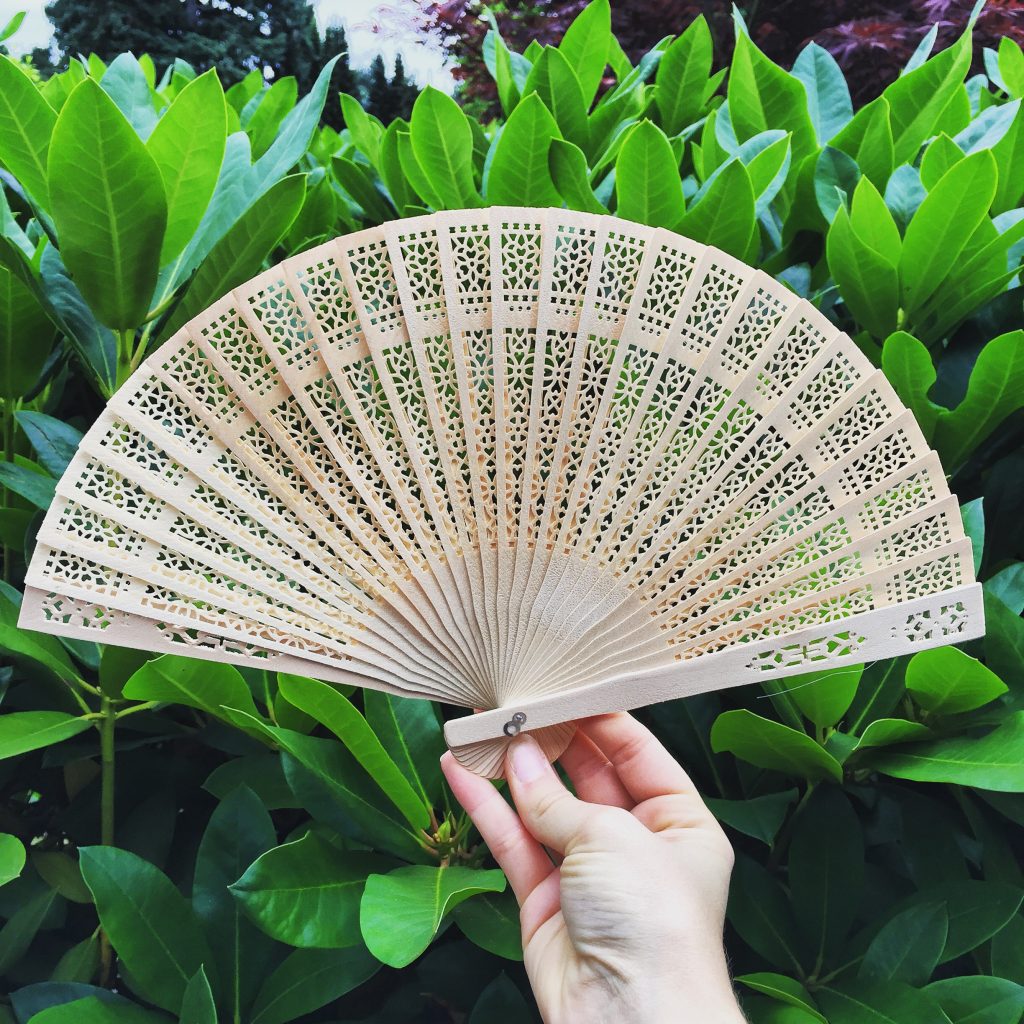 Hand fans are game changers on hot summer days and your guests will be thankful you have them! These are made of sandal wood and come in a wood crate for storage.
Fans are $0.50 each and your guests are welcome to keep them as a memento of the day!
Specialty Linens – $15 unless otherwise marked
Ivory Rosette Tablecloths – 120″ round and 90″x132″
Pink Rosette Overlay – 90″x90″ – $10
Purple Satin Pintuck Tablecloth – 120″ round
Table Runners – $2 each
Navy Satin
Purple Satin
Beige Linen